SIF - UAE
Science India Forum UAE (SIF UAE) is a voluntary organisation formed and supported by professionals in the fields of Science and Technology, Education, and a few philanthropists and prominent members of the business community in the UAE. SIF UAE is supported on its educational front by the National Science Movement of India (popularly known as Vijnana Bharati) and the Indian Space Research Organisation (ISRO). All the events and programs of SIF UAE are conducted in association with the Embassy of India, Abu Dhabi.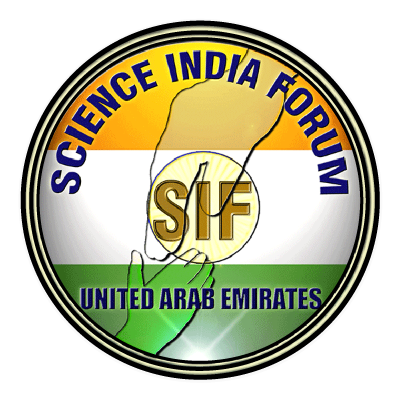 Objectives
Introduce India's rich scientific heritage to the youth in order to kindle scientific temperament within them.
Identify and appreciate students with a flair for science and technology.
Motivate the young generation to take up science as a career and encourage them to contribute towards INDIA VISION 2020.
Inculcate the children with moral values in life.